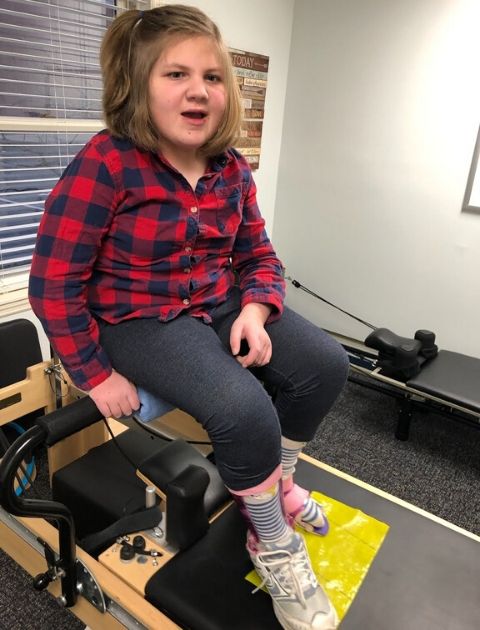 Adaptive Equipment Swap Cincinnati
The next adaptive equipment swap in Cincinnati, OH is being held soon!
Learn more about what it is below.  Look here to see if our services are a good fit for your child.
When: Check Back Soon – The next date has not been set yet.
Where: 7501 Wooster Pike, Cincinnati, OH 45227
Cost: Free – Completely free!
Click for directions to the adaptive equipment swap.
What is it?  Get the adaptive equipment you or your loved one needs at absolutely no cost to you thanks to the good folks at May We Help.
Available equipment includes wheelchairs, walkers, gait trainers, standers, strollers, lifts, therapeutic bikes, and more! We are accepting donations of all types of pediatric and adult equipment. There is no requirement to donate in order to take equipment home from the swap!
Have questions?  Email Brianne Wilkerson at workshop@maywehelp.org
(The PDF is for the last event)
The PDF and image below are to get you more information about the next Adaptive Equipment Swap.  It is the flyer for the last event.  They are all very similar.
The image below is a picture of the PDF for the last adaptive equipment swap held in Cincinnati to get you a better idea of what it is.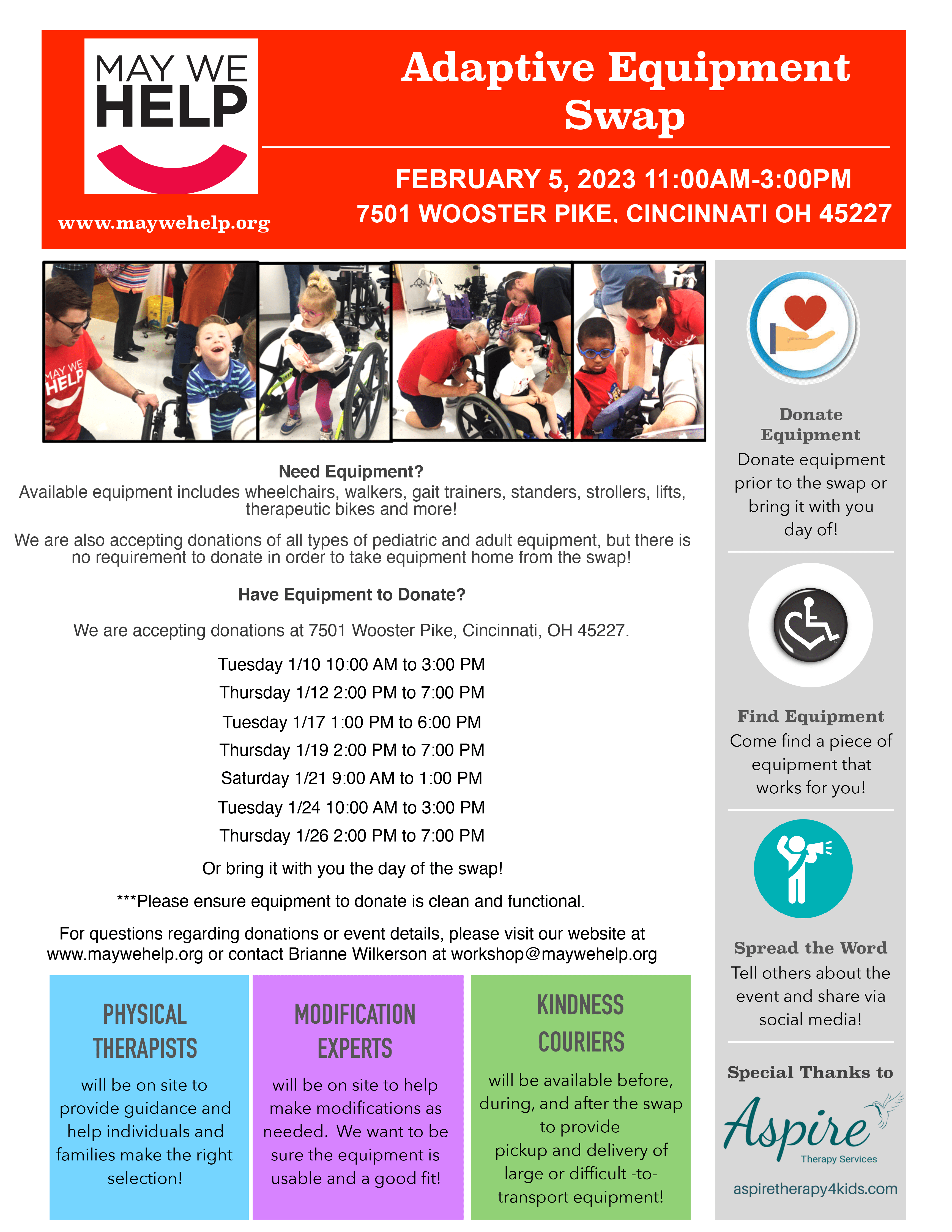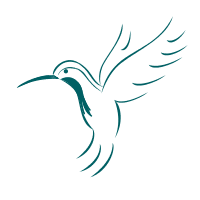 Aspire Therapy Services Office Location and Directions
Phone Consultation
We are sure you have questions for us.  No worries, we completely understand.
Feel free to call or email us anytime.
You can also complete any form on our website and we will be in touch shortly.