Aspire Therapy Services is an outpatient physical therapy clinic specializing in pediatric care located within the May We Help facility on Wooster Pike on the East Side of Cincinnati, OH.
Free adaptive equipment will be provided to those in need at swaps held multiple times per year.  Learn when the next swap is being held.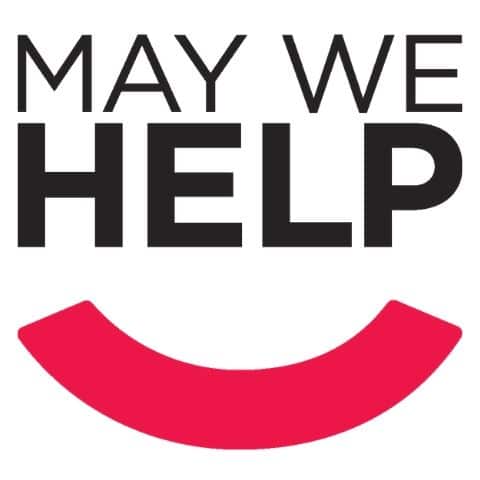 Free Custom Solutions For People With Disabilities
May We Help (MWH) is a game-changer for humans with disabilities striving to become extra independent or pursue a passion.
The hassle MWH customers face is that in order to emerge as more impartial or pursue their passion they require a device that isn't on hand commercially, or they require a change to an existing device.
MWH's team of volunteer engineers, designers, inventors, makers, and artisans sketch it for them!
May We Help's services are free for the client!  Please note that Aspire Therapy Services PT services are not available for free.  May We Help is a non-profit ran by volunteers and Aspire Therapy Services is a local, small business located within the May We Help facility.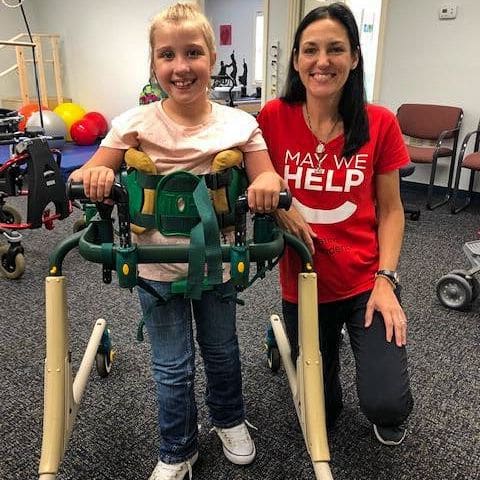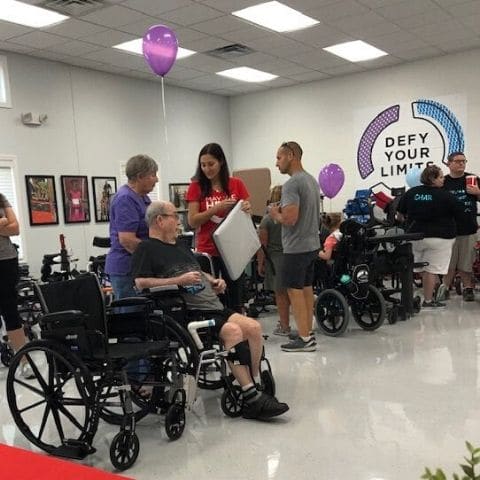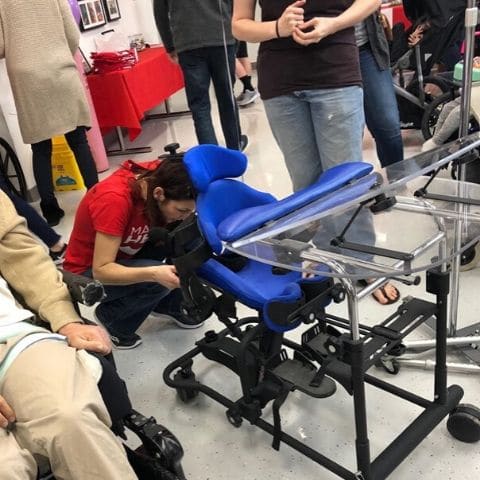 May We Help's Mission & Vision
MISSION
We create and design unique custom solutions for individuals with special needs to engage in and pursue their passions.
VISION
To empower all individuals with disabilities and ensure they have the opportunity to gain independence and pursue their passions.
WHY
May We Help exists to love people living with disabilities with all we have, and through our amazing volunteer network we have the ability to create whatever you may need.
COMMUNITY
May We Help operates with talented volunteers to provide solutions to those with unique physical challenges. This creates new opportunities they otherwise might not have had.
EXCELLENCE
From the original design concept to product delivery, we bring our "A-game" to each and every project. We believe that just because we can deliver custom devices free of cost does not mean they have to be cheap, ugly, or inadequate.
GENEROSITY
Our volunteers donate their time, talent, and resources to offer hope and independence in the lives of our clients. Our unpaid volunteers allow us to pursue this mission at no cost to our clients.
GROWTH
We believe this opportunity should not be reserved for the greater Cincinnati area alone. We seek to package the unique mission of May We Help and deliver it across the United States and around the world.
INNOVATION
We believe May We Help provides a unique philanthropic outlet for anyone with unique and creative abilities. Our wide-spectrum of volunteers brings a fresh perspective and new approaches to common challenges faced daily by those with physical disabilities.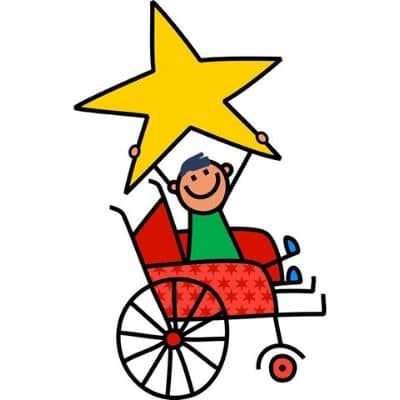 Adaptive Equipment Services
The unique talent between the staff and volunteers at May We Help allow them to do some really cool things!
They don't only provide assistance with finding the right equipment and fit, but they actually fabricate 1-off apparatuses of all types to give the person with limitations as much freedom as possible.
May We Help may be able to get your family member with special needs the adaptive equipment they need at no cost.  Contact May We Help to see if they can help you!
Volunteer Opportunities
Yes!
May We Help could use your help!
If you would like to be a part of this awesome organization gaining worldwide recognition located right here in Cincinnati, please contact May We Help directly.
We are sure they can find something cool and fun for you to do to help improve the life of a person with disabilities.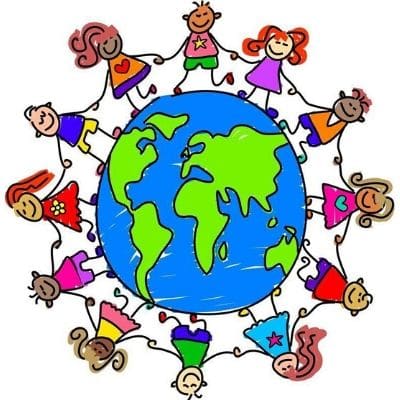 Phone Consultation
We are sure you have questions for us.  No worries, we completely understand.
Feel free to call or email us anytime.
You can also complete any form on our website and we will be in touch shortly.