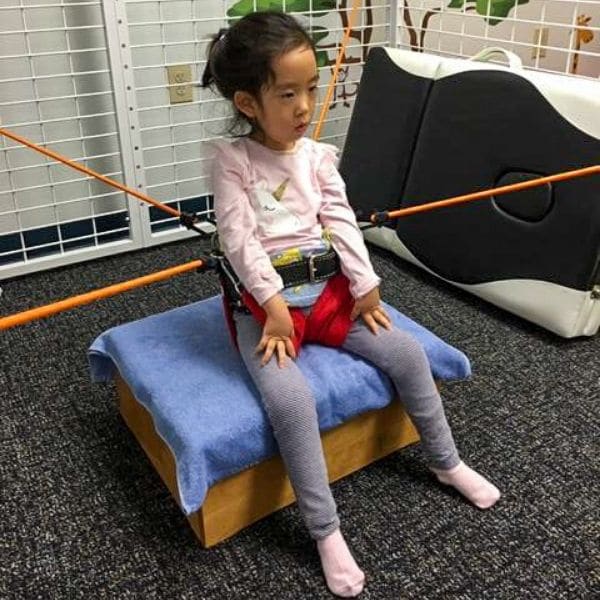 Spider Cage
The Universal Exercise Unit, or spider cage, has traditionally been used in children with Cerebral Palsy as an intensive therapy program.
The system of pulleys are used for strengthening and range of motion, and the addition of elastic cords is then used for dynamic movement in any position.
We are finding that children with various diagnoses can benefit from the use of this system – from children who are non-ambulatory to those working on high-level activities.
The UEU can be used as an intensive program and can ALSO be integrated into a typical therapy session.
Watch Blake's UEU Therapy Session
Below you can get a better idea of how the spider cage is used during our physical therapy sessions.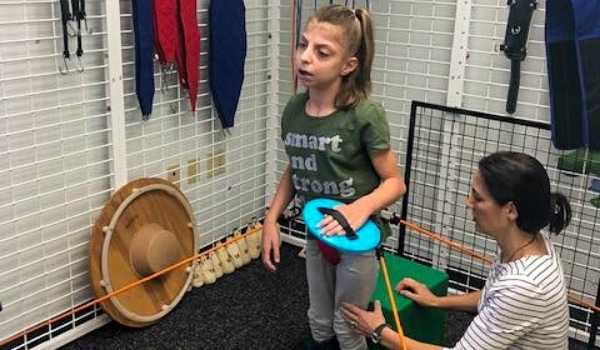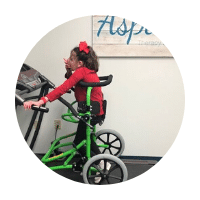 The UEU is a great tool to encourage muscle development among many other gains.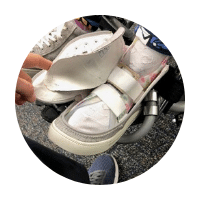 Patients often gain an increased range of motion while on a UEU program.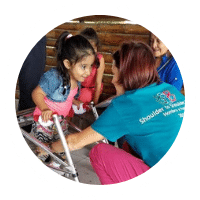 And balance!  The UEU is a well-rounded tool with many benefits we like to take advantage of.
The Spider Cage, UEU, or Universal Exercise Unit, is a new and exciting tool for physical therapists to further help their patients.
The cage uses elastic bands to help the patient keep their balance and it allows them to perform exercises they would normally not be capable of.
This creates greater strength in their muscles, increases their range of motion, and facilitates more control over their body when outside the cage.
Phone Consultation
We are sure you have questions for us.  No worries, we completely understand.
Feel free to call or email us anytime.
You can also complete any form on our website and we will be in touch shortly.
About Lisa
Lisa Davison is the Physical Therapist on staff and owner of Aspire Therapy Services.
Lisa has 23 years of experience in the pediatric clinical field.
When she isn't at home with her family in Cincinnati, you just might find her in a under-developed country volunteering her expertise to those in need.  Ecuador and Santo Domingo are a couple of her favorite places to volunteer her time and knowledge.
Have Lisa Reach Out To You