Physical Therapy Financial Resources
Aspire Therapy Services understands the financial challenges many parents face when it comes to their child's therapeutic needs. We work with several organizations that may be able to help with funding for therapy services.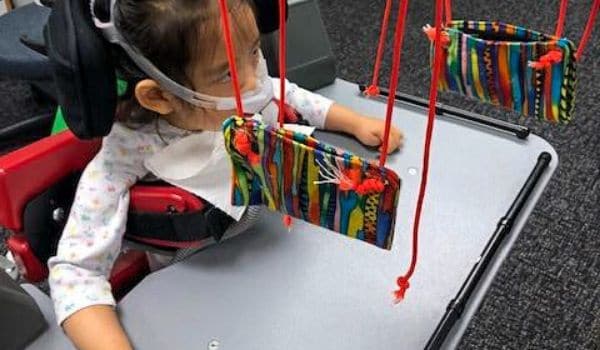 We Are A Cash-Based Clinic
We want our clinic to be run by therapists, not by insurance companies. As a fee-for-service clinic we are able to design the treatment plan that you are looking for, without restrictions on visits, time, goals, or interventions.
We keep our rates low so that families can participate in our clinic structure.
BUILDING BLOCKS FOR KIDS
Building blocks for kids is a local grant-based funding source that provides assistance for therapy costs, equipment, home modifications, communication devices, and care for children with special needs.
513-770-2900
UNITED HEALTH CARE CHILDREN'S FOUNDATION
A national foundation that provides medical grants to families in need to cover medical costs.   The family does not have to have UHC private insurance.   However, private insurance does need to be in place and Medicaid is exclusionary.
DIFFERENT NEEDS FOUNDATION
A charitable organization that provides funding to children with "developmental disabilities" (see website for criteria).  Based in Northeast Ohio, the foundation has provided funding to children nationwide.
SOUTHWEST OHIO COUNCIL OF GOVERNMENTS (SWOCOG)
FAMILY SUPPORT SERVICES PROGRAM (FSSP)
State-funded financial reimbursement program that helps eligible families keep children and adults with disabilities in their home environment by assisting with medical expenses.
Or call the Ohio County that applies to you below.  Aspire Therapy Services is an approved provider for all 4 counties.
Hamilton County
513-794-3300
Butler County
513-785-4680
Clermont County
513-732-4831
Montgomery County
513-559-6800
Phone Consultation
We are sure you have questions for us.  No worries, we completely understand.
Feel free to call or email us anytime.
You can also complete any form on our website and we will be in touch shortly.

If you are looking for expert care in the Cincinnati area, look no further. The Aspire staff is THE BEST!
Taryn B. | Hyde Park, Cincinnati

The staff is very knowledgeable and experienced. And willing to work to a solution.
Karin S. | Indian Hill, OH
About Lisa
Lisa Davison is the Physical Therapist on staff and owner of Aspire Therapy Services.
Lisa has 20 years of experience in the pediatric clinical field.
When she isn't at home with her family in Cincinnati, you just might find her in a under-developed country volunteering her expertise to those in need.  Ecuador and Santo Domingo are a couple of her favorite places to volunteer her time and knowledge.
Have Lisa Reach Out To You