Lisa has 23 years of experience working with chronic disabilities as a Physical Therapist and also has training as a Pilates Reformer Instructor.   This is the perfect combination to approach the treatment of adults with disabilities – finding a way to get stronger, move better, and relieve chronic pain.  The Pilates Reformer is an amazing treatment intervention for adults with diagnoses such as cerebral palsy, spinal cord injury, and stroke.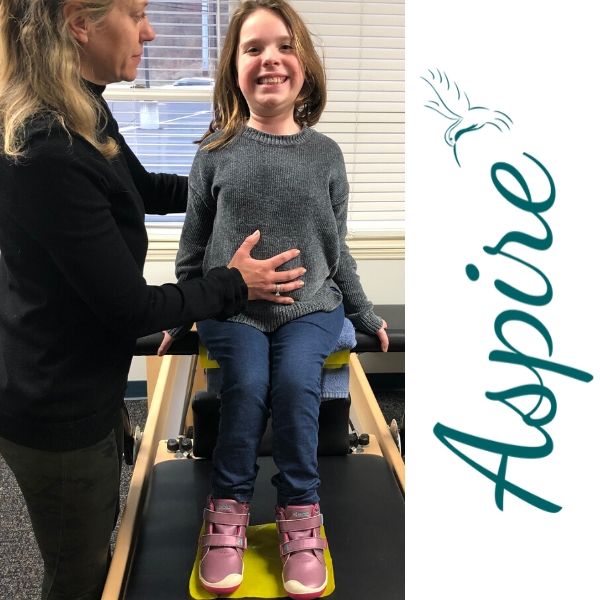 What is Physical Therapy?
Physical Therapy is the science of healing and the art of caring. We are specialists in how the human body moves, how it develops structural pain, and how the human body can learn new movements. The human body is amazing in its ability to heal. A great PT has a keen eye for structure and movement. A great PT is also able to teach someone how to participate in their care or their child's care.
You're Free To Choose Your PT
You have the right to choose your physical therapist. Since all 50 states have direct access to PT evaluation, and most states (including Ohio) have direct access to PT treatment, it is not necessary for you to get a referral from your doctor for PT. This means you can choose your own PT based on your needs.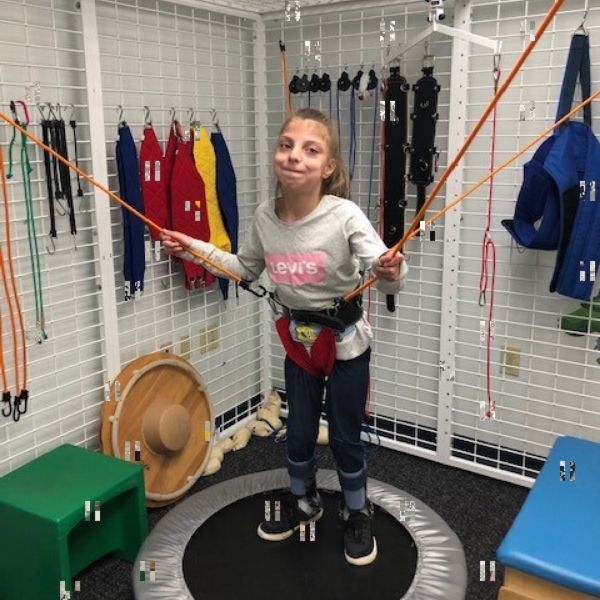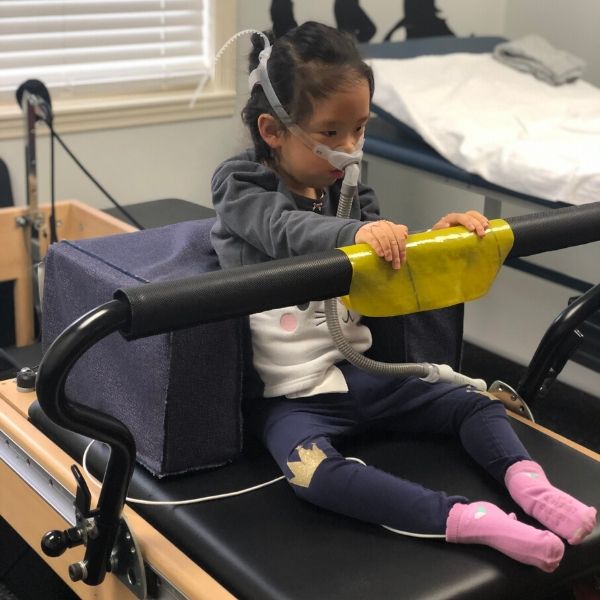 Physical Therapy For The Entire Body
One of the most important aspects of PT treatment is treating the body as a whole, not just looking at the part that has an issue. All parts are connected. It is crucial for the PT to know how to look at the bigger picture.
What Quality Physical Therapy Includes
Physical Therapy can involve stretching, strengthening, joint mobilizations, training new movement patterns, supporting postures, using equipment to maximize function, and also compensating for lost movements.
Get answers to your questions by reading our physical therapy FAQ.
Learn more about Aspire Therapy Services or call Lisa today for your free consultation.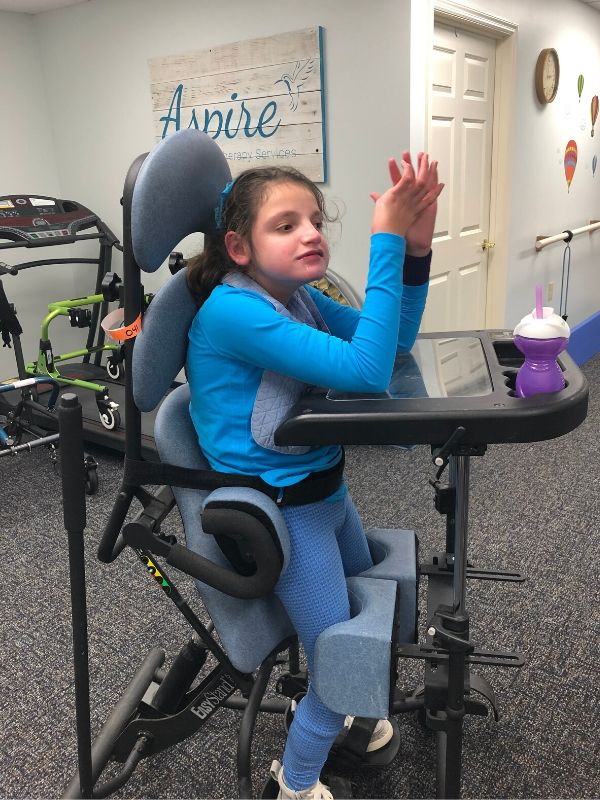 Therapy For The Following Diagnoses
Cerebral Palsy
Muscular Dystrophies
Down Syndrome
Torticollis
Toe Walking
Motor Skill Delays
Spina Bifida
Hypotonia
Hypermobility Syndrome
Stroke & Hemiplegia
Neuromuscular Disorders
We do not limit our physical therapy services to the disabilities listed above. We also provide physical therapy services for adults.

Phone Consultation
We are sure you have questions for us.  No worries, we completely understand.
Feel free to call or email us anytime.
You can also complete any form on our website and we will be in touch shortly.
"Our greatest glory is not in never falling, but rising every time we fall."
-Confucius

My daughter has been working with Lisa for many years now and she is fantastic.
Lisa is dedicated to her patients, extremely knowledgeable, and goes above and beyond the typical PT.
The workspace is clean and is conveniently located next to May We Help! Lisa is one of the few Physical Therapists in the area that works on the reformer with children. She is well versed in all areas of pediatric Physical Therapy.
We are lucky to have such an expert in our area!
Kacey | Mother of Blake

Usually, when my daughter has an assessment we hear a long list of deficits, but working with Lisa was a breath of fresh air.
She made the hard work fun and positive and highlighted my daughter's strengths.
I highly recommend Aspire Therapy Services!
Jen |
About Lisa
Lisa Davison is the Physical Therapist on staff and owner of Aspire Therapy Services.
Lisa has 23 years of experience in the pediatric clinical field.
Have Lisa Reach Out To You