Pediatric Physical Therapy Videos

Check out the videos below showing what Lisa and her patients do during their pediatric physical therapy sessions.
If you have any questions or would like to schedule a free consultation for your child or grandchild, please contact me.  

Universal Exercise Unit Videos
Get an idea of what a Universal Exercise Unit session is like with Pediatric Physical Therapist Lisa Davison. The UEU is a powerful tool that is a game-changer for children with disabilities. It fosters muscle growth and balance while fully supporting your child as they develop their new muscles and motor skills.
A Video From One of My Patients
Below is a video put together by one of my patient's mother. It means so much to me. I am very thankful she made this! I hope you enjoy it as much as I do.
-Lisa Davidson, PT, MPT
Aspire Therapy Services
Pilates Reformer Videos
The other tool we have is the Pilates Reformer. Lisa Davison is certified to use the Pilates Reformer during her Pediatric Physical Therapy Sessions. If your child with disabilities could benefit from utilizing the Pilates Reformer or Universal Exercise Unit, I would love to meet them! Please schedule your free consultation today and let's regain balance and range of motion you thought was otherwise impossible.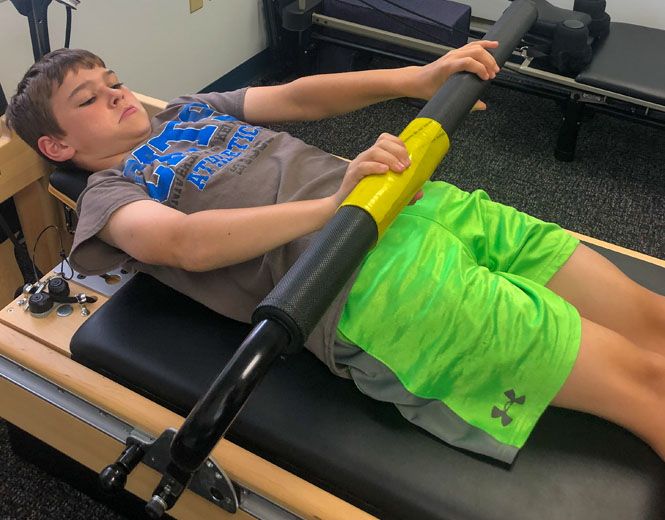 Pediatric Arm Bike Therapy
Watch her go!  Working hard at Aspire Physical Therapy in Cincinnati.