"What we learn with pleasure we never forget."
-Alfred Mercier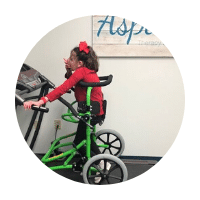 I am proud to serve my colleagues who also value the importance of never ceasing to learn.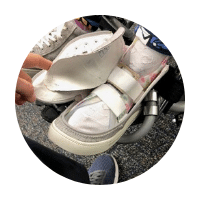 Yes!  Even though you would benefit by attending just for the knowledge, you will earn CEUs.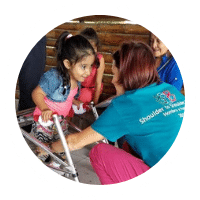 If you are anything like me, reading and watching are great places to start, but I truly understand once I do something.
OPTA Annual Conference Speaker
At the 2019 OPTA Annual Conference Lisa Davison and her colleague, Julie Horton Spoke:
SERIAL CASTING THE PEDIATRIC LOWER EXTREMITY IN THE OUTPATIENT SETTING
This course is intended for the pediatric physical therapist practicing in the outpatient or private setting. Many pediatric clinicians in outpatient clinics seek out information on the use and efficacy of casting and may feel intimidated without the support of a large hospital system.
This course will outline the indications, benefits, and use of serial casting the lower extremity. The diagnoses of idiopathic toe walking and cerebral palsy are described and how casting can impact your treatment. The session will also include a demonstration of a casting application with a concurrent discussion of materials that can be used in the private and outpatient setting.
Serial Casting of the Lower Extremity Course
FOR PEDIATRIC PHYSICAL THERAPISTS
Course Description
This is an intermediate level course, introducing casting to the practicing physical therapist. History, indications, and contraindications for serial casting will be presented along with current research and treatment techniques. The course will review the specific diagnoses of cerebral palsy and idiopathic toe walking and how serial casting is incorporated into the plan of care for these diagnoses. We will also cover evaluation skills for serial casting, the establishment of a plan of care with goal setting, and the role of pediatric rehabilitation. Clinical decision making in ambiguous situations is discussed with case studies. An extensive lab portion is included for demonstration of casting, holding, cast removal, and performance of casting with both fiberglass and soft cast materials. 
Lisa Davison, PT, MPT
Board-Certified Clinical Specialist in Pediatric Physical Therapy
Lisa has worked in a variety of pediatric settings, including hospital-based outpatient, inpatient, home health, private outpatient, public school districts, and preschool for children with cerebral palsy. Lisa has been serial casting for 18 years and is proficient in orthotic intervention for a variety of diagnoses. She has lectured at local university PT programs in the areas of pediatric orthotics, serial casting, and cerebral palsy. She also has experience teaching local continuing education courses in serial casting.
Julie Horton, PT, MSPT
Board-Certified Clinical Specialist in Pediatric Physical Therapy
Julie has worked in a variety of facilities including adult inpatient/outpatient and hospital-based and private outpatient pediatric facilities across the country. Julie is proficient with orthotic management and has been serial casting for 10 years. She manages a serial casting program which includes the competency training of PT staff in serial casting. She has previously taught continuing education courses in serial casting.
Day 1
8:00-8:30 Casting Terminology and Indications
8:30-9:30 CP and Spasticity
9:30-10:30 Toe Walking
10:30-10:45 Break
10:45-12:00 Serial Casting Evaluation
12:00-1:00 Lunch 1:00-2:00
Casting Materials/Supplies
2:00-2:30 Demonstration
2:30-4:00 Lab
Day 2
8:00-9:30 Demonstration
9:30-10:45 Lab
10:45-11:00 Break
11:00-12:15 Lab
12:15-1:15 Lunch
1:15-2:30 Lab
2:30 – 4:00 Case Studies, Discussion
1. Able to state indications, contraindications, cast care, and relative precautions for serial casting.
2. Able to determine when bivalved casting is appropriate and to incorporate into a night splint regimen where applicable.
3. Perform serial casting evaluation
4. Understand the use of pharmacological and surgical interventions with casting.
5. Utilize clinical decision-making skills to set appropriate goals for casting, problem-solve during casting course, determine when casting should be discontinued, and determine the need for outside referral.
6. Able to state the forms of cerebral palsy, how they impact function regarding the range of motion, and how to negotiate a plan for serial casting.
7. Able to state the causes and results of idiopathic toe walking, current treatment approaches, and the role of serial casting.
8. Able to reference current research and treatment methods regarding the use of serial casting.
9. Able to state materials required for serial casting and indicate appropriate use.
10. Able to apply and remove fiberglass and soft casts correctly and safely.
REGISTRATION INFORMATION
Early Bird Registration $400
Standard Registration $425
Class size limited to 15 participants
This course is approved by the OPTA for 13.5 CEUs
Interested in hosting this course?  Contact Lisa.
Early Bird Registration $400
Standard Registration $425
Class size limited to 15 participants
This course is approved by the OPTA for 13.5 CEUs
Interested in hosting this course?  Contact Lisa.
Interested In Our Courses?
Contact Lisa to learn more about upcoming classes on and offline where you can further your education and earn CEUs at the same time.